Barcelona midfielder Sergio Busquets has said that he could see out the remainder of his career without pursuing a fresh challenge elsewhere. The 30-year-old has been a one-club man to date with exactly 500 appearances in all competitions and he has now indicated that he could retire with the Blaugrana without seeking another club at the backend of his career.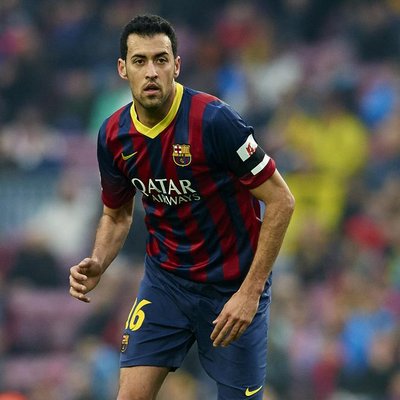 Speaking to Diario Sport, he said: "I have never seen myself anywhere else. The Guardiola thing I said not because I saw myself anywhere else, but because I should have him in mind, as is normal. I have always said I won't be better off anywhere else. Me and the club are made for each other. I can enjoy being at home, at the best club in the world, with the best players, fighting for titles every year… winning the majority. There's practically nowhere else you can do that."
Busquets had been linked with a potential move to Manchester City after Pep Guardiola took over at the helm two years ago but the move never really materialised
with the Spaniard staying put. At present, Busquets has more than four-and-a-half seasons on his contract after penning a new extension earlier in the campaign and it appears that he could live up to the media promise, provided he cannot continue to provide
the same level of
performances.
Barcelona are scheduled to face PSV Eindhoven on the road during the midweek Champions League group stage game and Busquets could be among those making the XI. The Blaugrana are almost through to the knockouts of the competition and they require just one point to progress from the remaining two matches to progress. Meanwhile, the Catalan giants have endured a mixed run of results in the Spanish top-flight and they are currently one point behind table-toppers Sevilla.